Frank Vogel, Harvard Law School
Americans will certainly respond favorably to the sincerity and the forthrightness of the book. The book often shows the penetrating wisdom a mind is capable of…
Sulayman Nyang. Howard University
Dr. Hathout addresses live issues which members of no religious community can ignore. …He guides the reader on the path of intellectual discourse previously chartered by great Muslim scholars like Imam al-Ghazzali.
Crear Douglas. California State University
The book will have an important role in religious studies classrooms, including my own.
To be known for what one really is, is nothing less than a basic human right…
— Dr. Hassan Hathout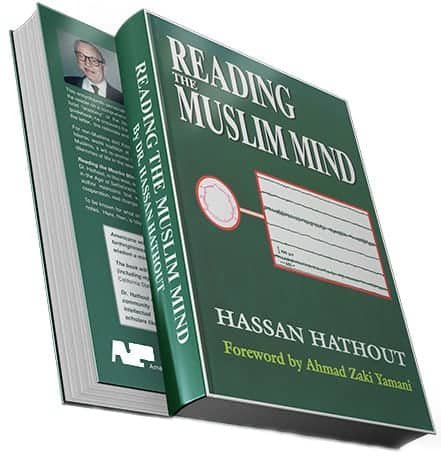 READING THE MUSLIM MIND
Addresses key issues of our time, from the Islamic perspective. Dr. Hathout, in this wise, warm and inspiring work, is speaking to the audience of human kind in the Age of Selfishness, "Microtheism" and "Godlessness". In his clarion call of hope, the author maintains that when a "minimum critical mass" turns to understanding and cooperation, real change is possible.
Click Menu Below to Learn More